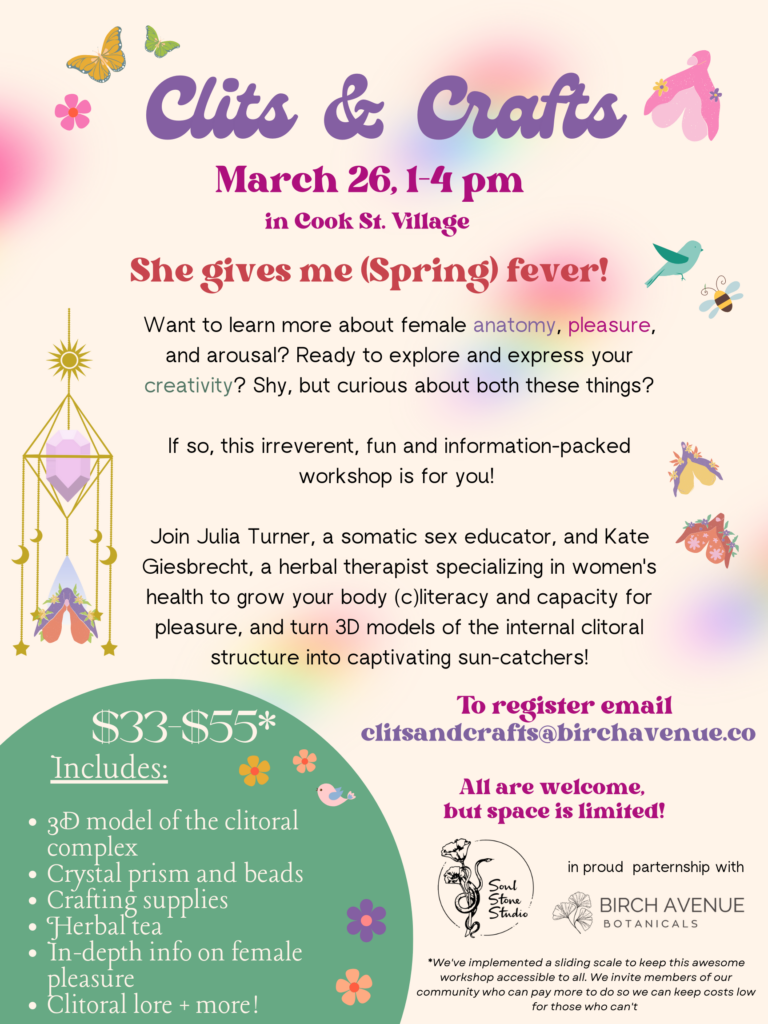 Birch Avenue Botanicals, in proud partnership with Soul Stone Studio, hosted our very first Clitz Blitz on December 10th.  This first event of the series sold out in a matter of days, so we decided to add another day – and that sold out too, as did our Valentine's Self-Love Fest! Check out our IG to see some of the beautiful creations.
Join us on March 26th for a full 3 hours of the history and science of female anatomy + arousal, combined with the chance to decorate 3D models of the clitoral complex and turn them into sun-catchers! Everybody (clit-havers, clit-lovers and the clit-curious alike) is welcome, but space is limited so register by emailing us at the address below::  
 clitsandcrafts@birchavenue.co 
WHAT YOU'LL GET: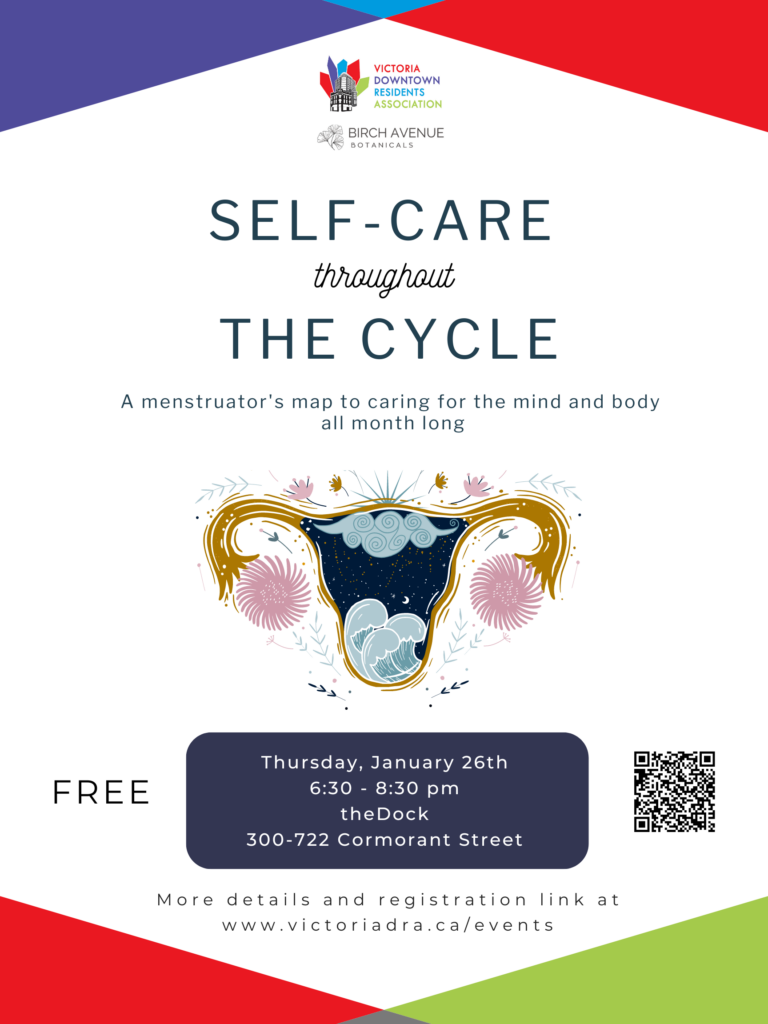 Self-care Throughout the Cycle
A menstruation's map to caring for the mind and body all month long
Join Kate on January 26th, 2023 as she demystifies and breaks down the different phases of the menstrual cycle, and shares about the ways that fluctuating hormones can impact day-to-day life. Learn about the cyclical changes to brain chemistry, energy levels, nutritional needs and how to optimize wellbeing through cycle tracking and cycle syncing. Hear about (and taste!) some of my favourite herbal allies, nutritional tips and lifestyle advice for smooth cycling. This is the health class you wish you'd had, but never got.
All bodies and genders are welcome, but space is limited, so sign up now!
https://www.eventbrite.ca/e/self-care-throughout-the-cycle-tickets-484062843997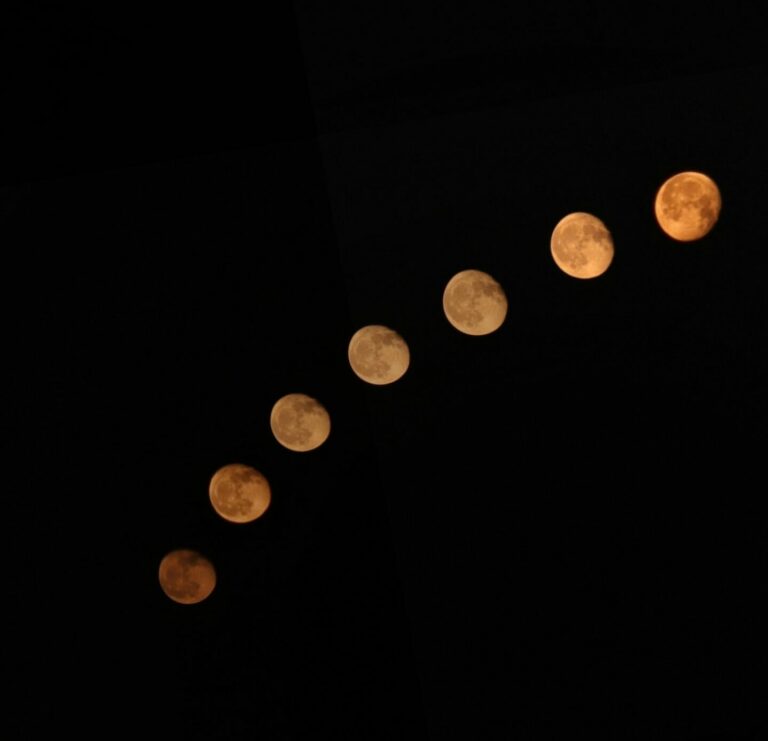 Lunar Body Literacy: mapping your body & menstrual cycle
This comprehensive course is the definitive guide to female and lunar bodies. We'll take a deep dive into the anatomy and physiology of the reproductive system, learn about each phase of the menstrual cycle and get to know the hormones that run the show. Learn about all the things you wish you'd known at 13 (or 31!), how to tell if something's off, and what you can do to optimize your hormonal health. 
Join us as we embrace cyclical living in a linear world.
Coming Spring 2023
Sign up for our newsletter to learn more. 
More Upcoming Workshops in 2023
Dates TBD: 
Flourishing in Change: What is Perimenopause & How Can I Prepare?
PCOS Series: Reorient & empower yourself through in-depth explanations, actionable advice and compassionate support
Lunar Body Literacy for Tweens: Family-based learning for pre-menstrual kids and their caregivers to prepare for and celebrate life as menstruators
Sign up below to be notified about our workshop schedule.